04/11/16 - Lark have recently designed and installed a bespoke cooling system for Suffolk's premier cider maker.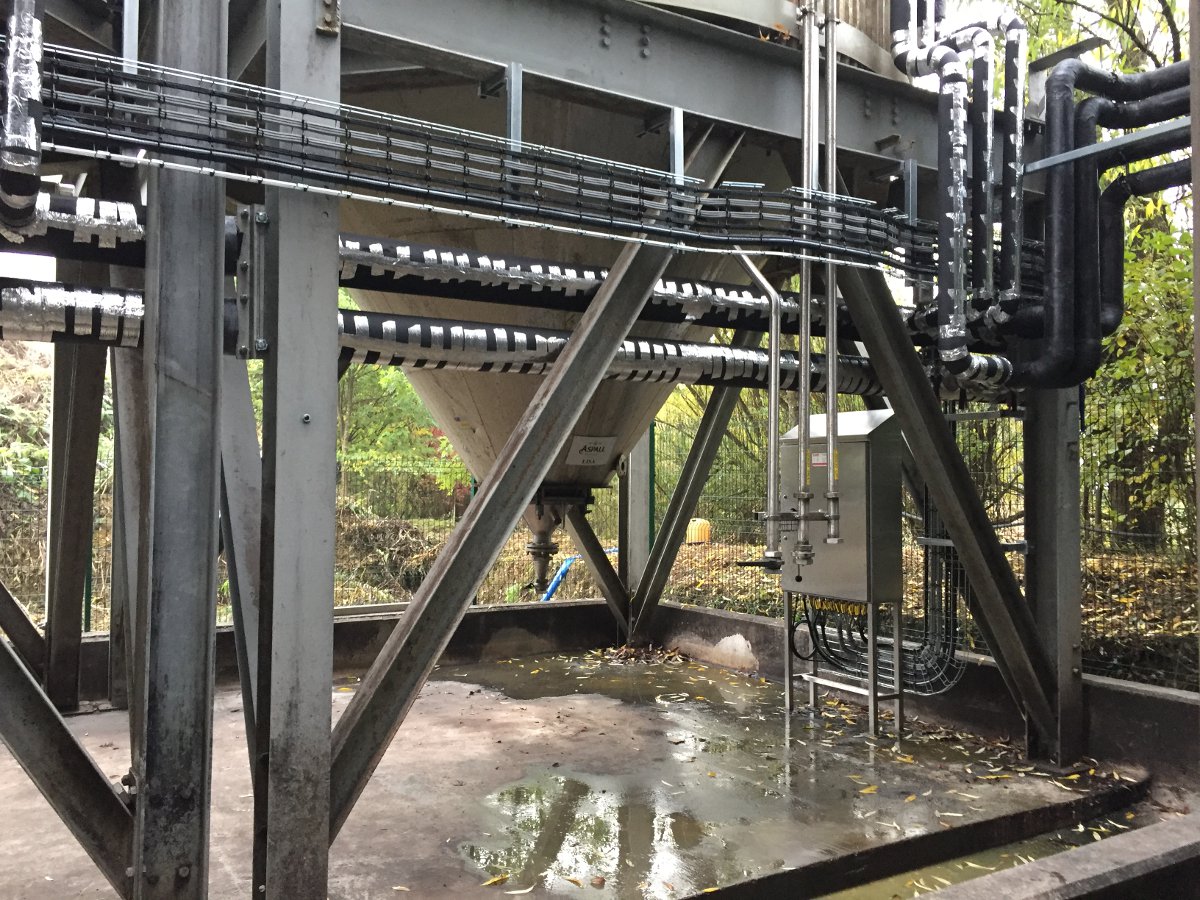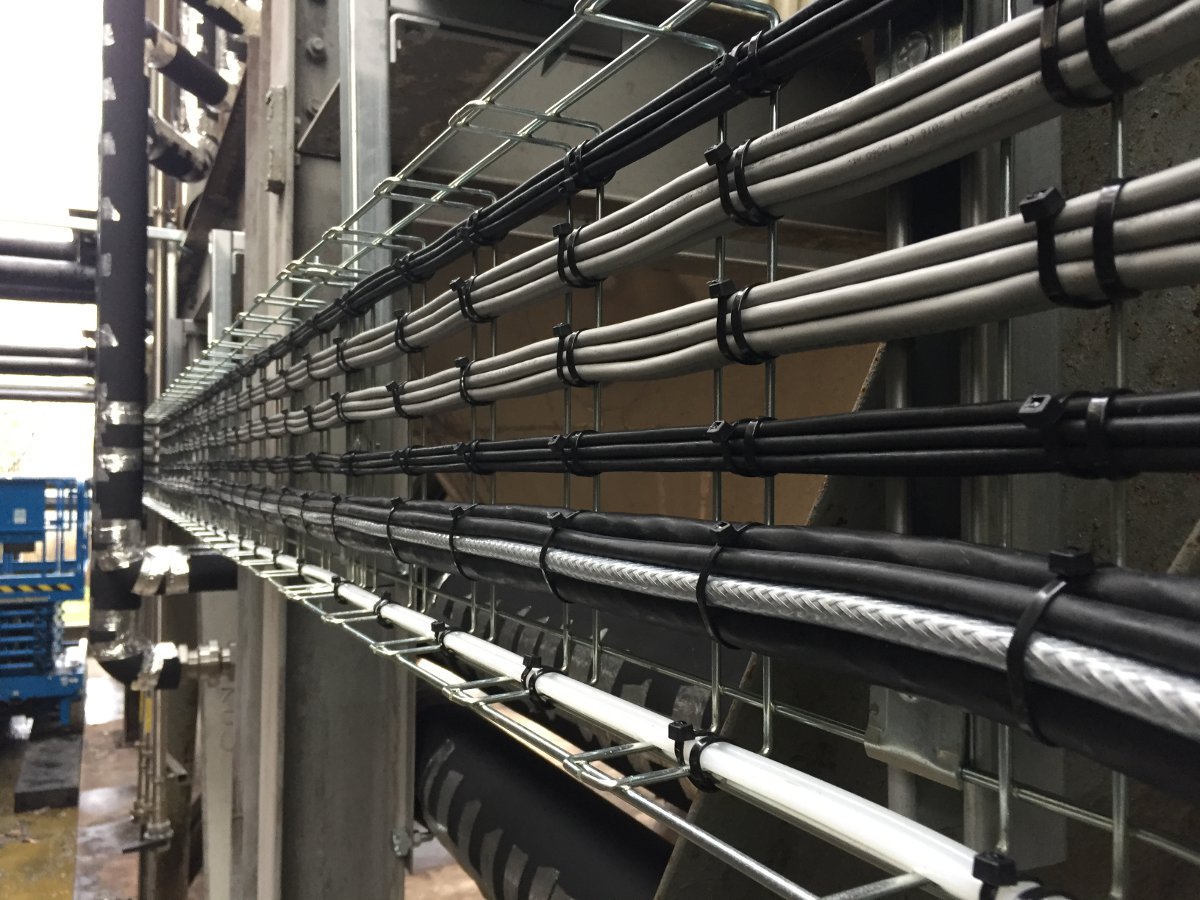 Aspall Cyder, established in 1728, is highly regarded as a premier manufacturer of high quality Cyder, Vinegar and Apple Juice products. To find out more please visit their website. In August 2016, Aspall awarded Lark Technology the electrical and control contract for the Fermentation Vessel Attemperation Project. Lark managed the project from conception through to implementation and handover.
The project was initiated due to the need to keep the product at a certain temperature range in order to maintain an efficient fermentation process. The temperature naturally rises as a result of this procedure, requiring effective cooling to be initiated. The cooling system acts to keep the temperature of the product within range of the desired set point.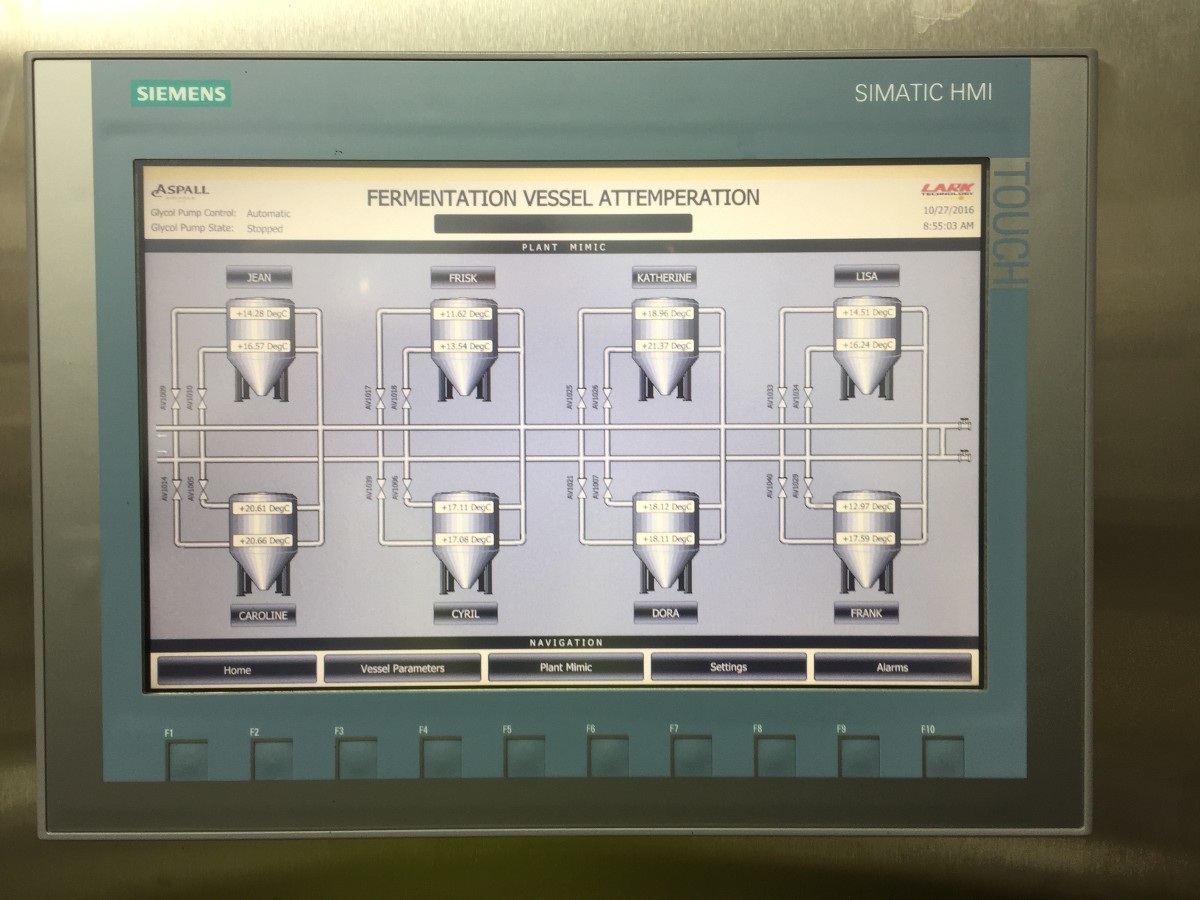 Lark were responsible for specifying and supplying the temperature sensors for use with the control system. In addition, we were required to design the control system, inclusive of site installation and software engineering. The new control system used a Siemens ET200SP PLC and Basic Panel HMI with communication over a fibre optic link due to the long cable distance. The panels were manufactured at Lark Technology's workshop in Woolpit and comprised of Hygienic stainless steel enclosures to meet customer specifications.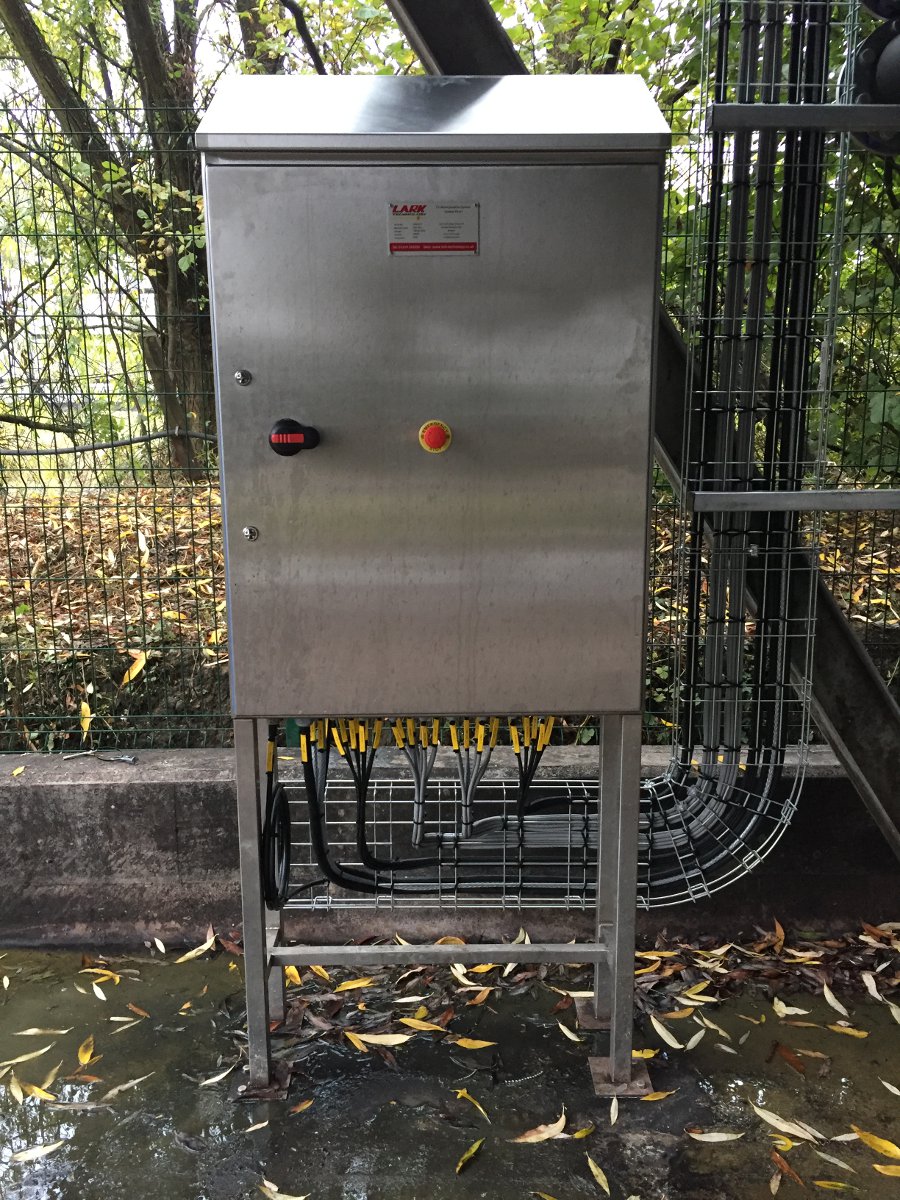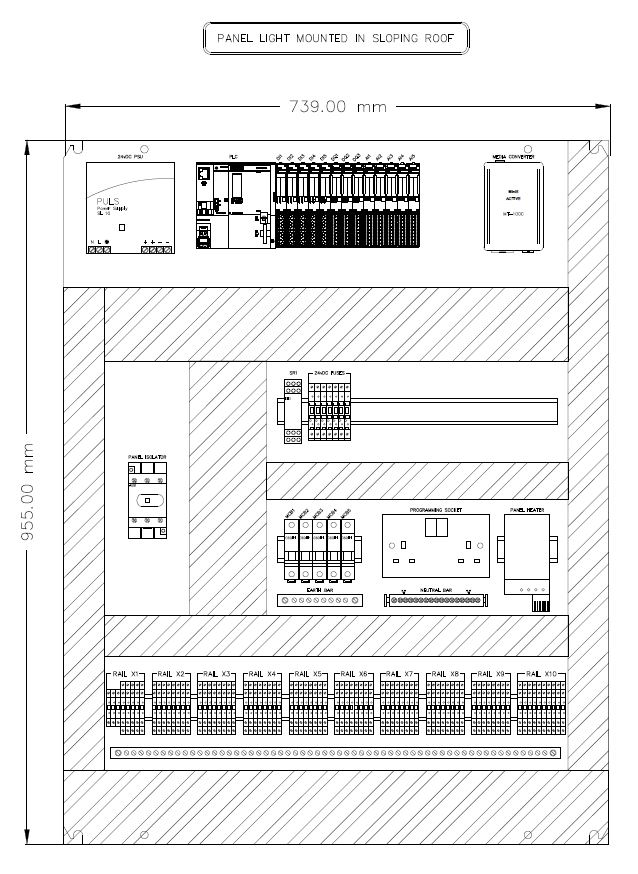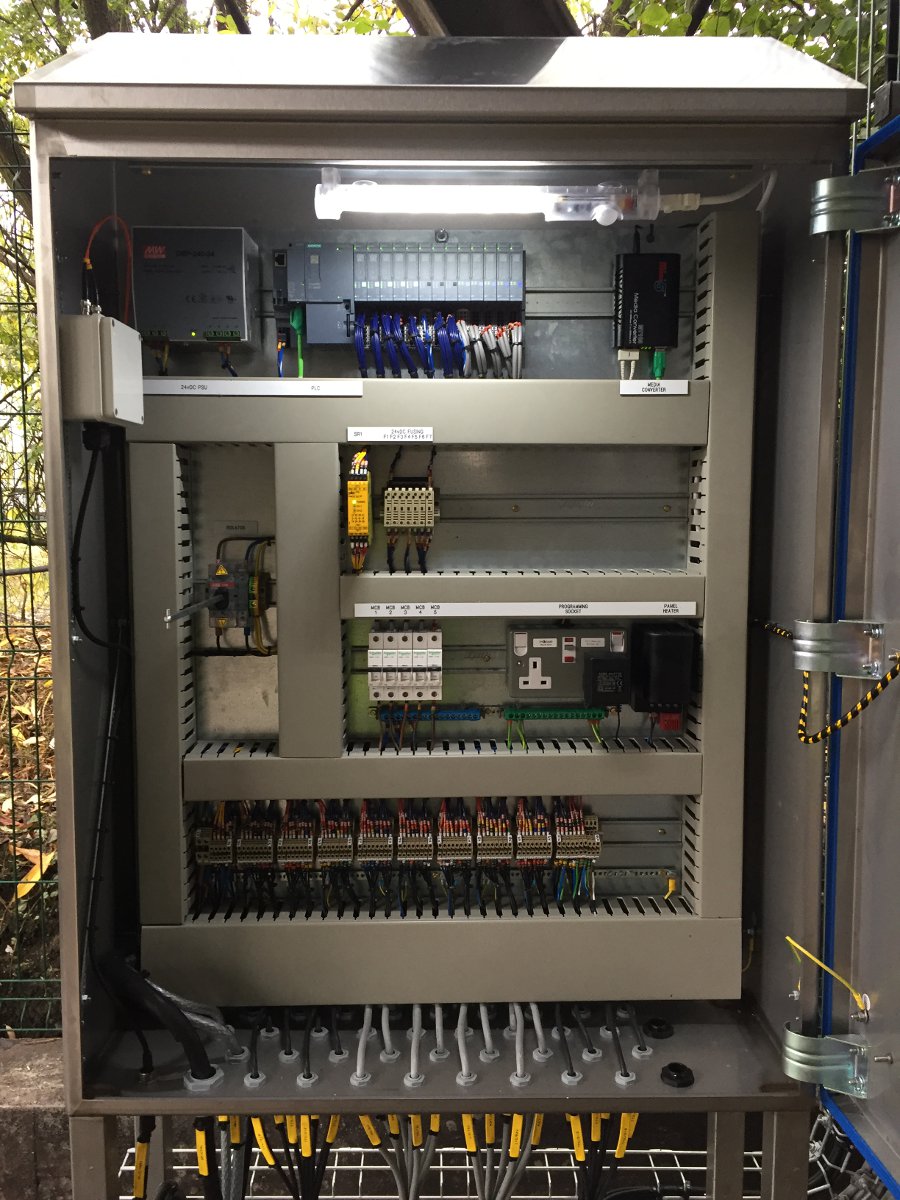 The site installation saw the use of cable basket, expertly manipulated to accommodate the existing steel work to which it was secured. A combination of SWA, BS5308, fibre optic cabling and nylon tubing for pneumatic circuits were installed on the new containment. The new control enclosures, temperature sensors and auto-valves were interfaced using the cabling and air lines, allowing the system to effectively control the temperature of the tanks.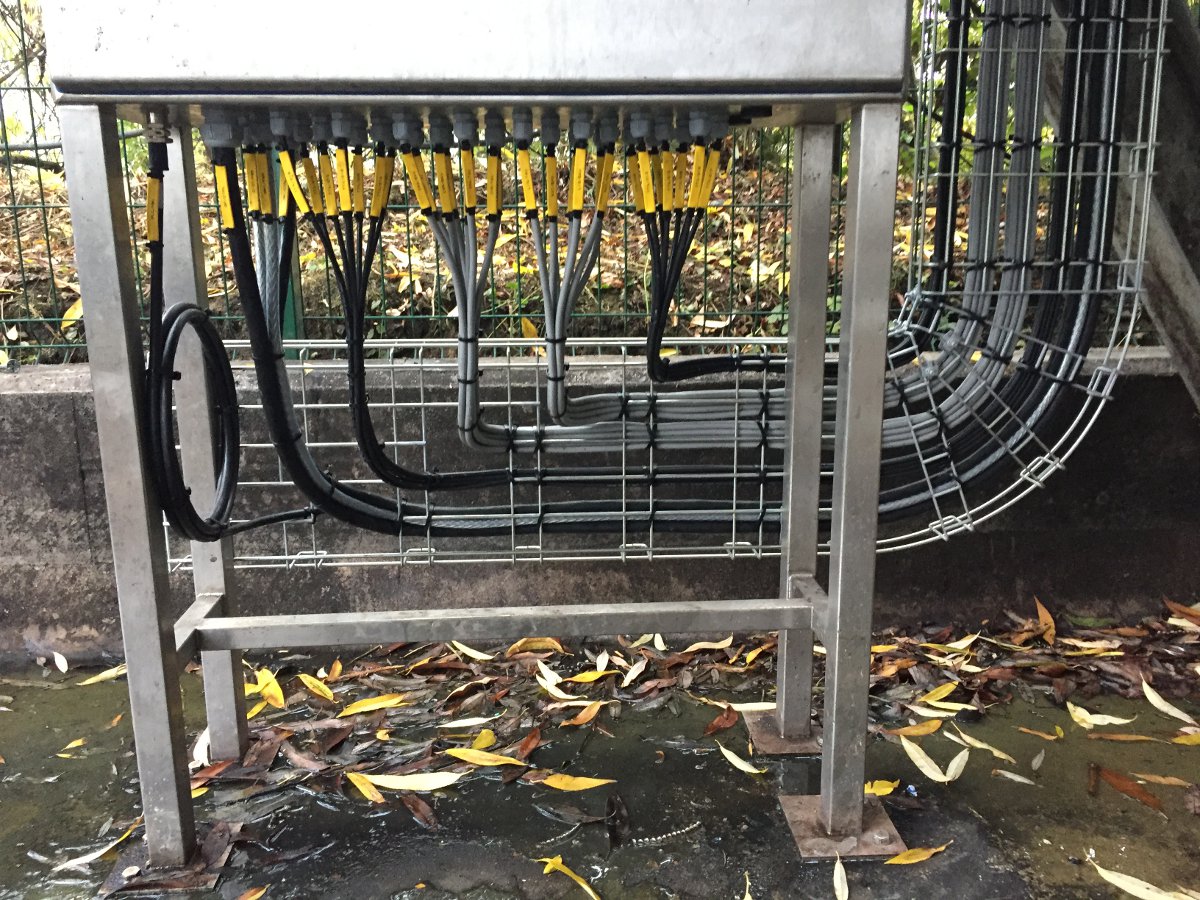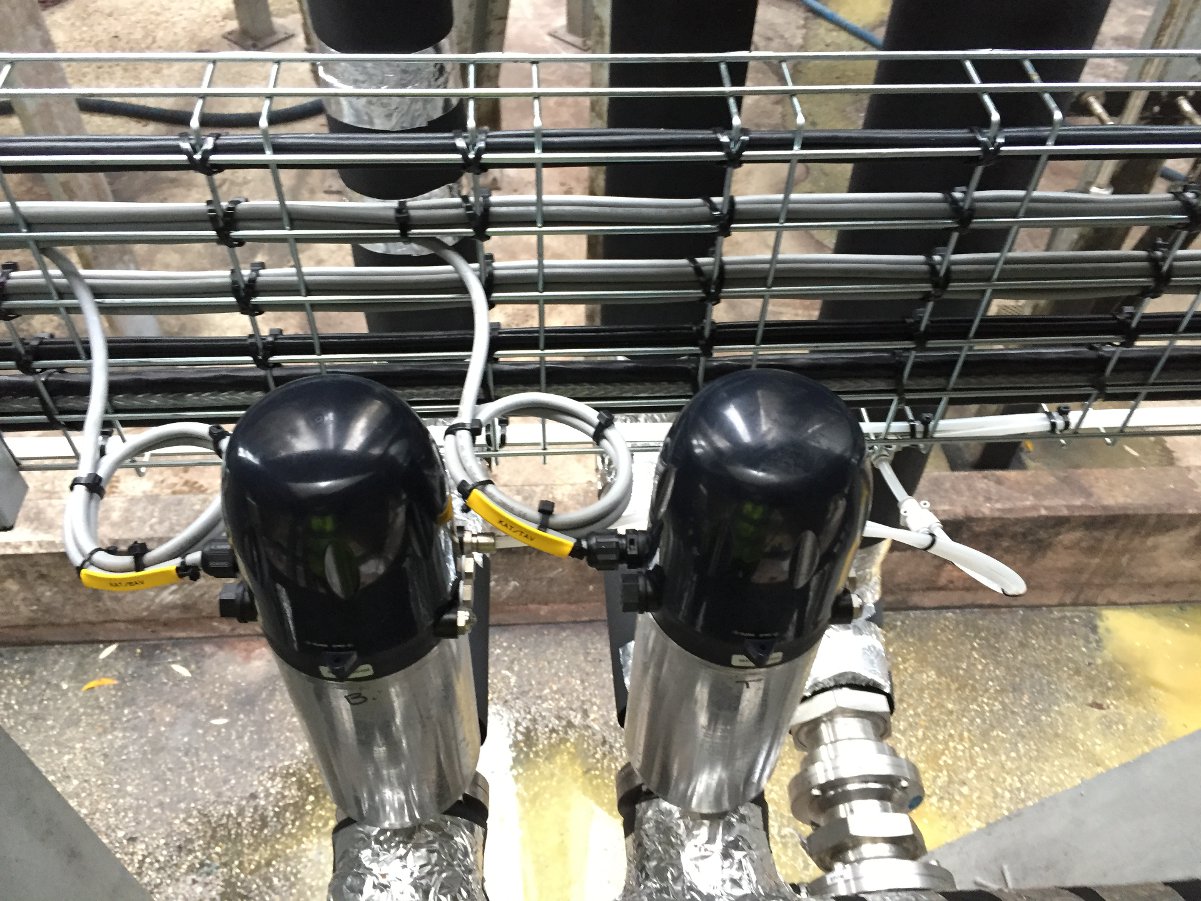 Please contact us with any enquiries for bespoke control systems and installations to suit your needs.